The Inspiration 600
The Inspiration 600 from Ergoline sets new standards in the mid-level sunbed class.
With dual circuit ventilation system, 3D Sound and NFC Connect the Inspiration 600 offers the kind of comfort you would otherwise only find at the top of the range. With 4 facial tanners and 42 UV lamps (Smart Performance), the Inspiration 600 is at the top end of the compact class. With 3 facial tanners and 38 UV lamps, the Inspiration 500 with Smart Performance technology offers offers outstanding tanning performance with energy savings.
Adding to its gorgeous looks, the Inspiration 600 gets Ergoline's new Personal Comfort feature. VIP customers utilizing their own NFC Customer Card can swipe it on the canopy in order to be greeted by name and also have their preferred comfort settings already in place. To ensure a perfect, all-around tan, the Inspiration 600 has 42 Dynamic Performance UV lamps and four Ultra Performance facial tanners.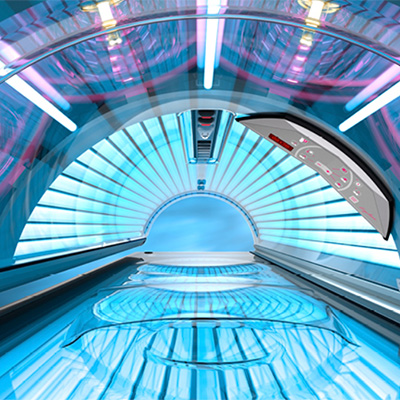 Dynamic Performance
Dimmable electronic ballasts guarantee an even and increased UV-output over the enire lamp life up to 1,000 hours.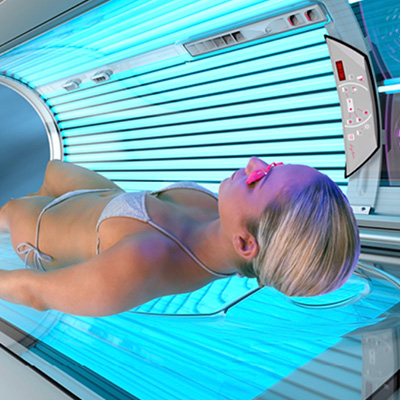 Ultra Performance Plus
Ultra Performance Plus technology with glass reflectors includes UV-B spaghetti lamps and special filters. It is the most advanced facial system on the market today.
DETAILS
Design
UV Technology
Comfort
Handling
Design
Design
Colour: Satin Silver
LED Light Show more than 800 High Performance LED´s
Choose from more than 200 selected colours and light effects
LED Interior Light: Brightly lit interior
UV Technology
UV Technology
42 x 200W* / 4 x 400W* + 3 x 8W
Dynamic Performance / Smart Performance
Ultra Performance Plus
0,3 Optimized Performance
* Maximum output
Comfort
Comfort
NFC Connect / Personal Comfort
Air Condition Plus
Comfort Cooling Plus
Bodyform Plus Acrylic
Optional: Aqua Fresh & Aroma
Optional: 3D Sound incl. Voice Guide, MP3 connection, Auto Play & Auto Volume
Handling
Handling
NFC Connect
Personal Comfort for customers
Voice Guide